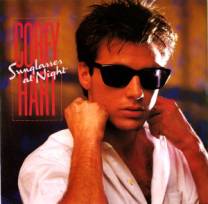 So I recently participated in a highly competitive auction league draft. I went in with a strategy, then altered my strategy slightly after the first couple of rounds, and walked away with two things: a pretty good team, and some interesting insight into how players are being valued this year.
The strategy I had was sort of a variation of the stars & scrubs philosophy. Yeah, I was willing to pay top dollar for the best guys available, but not to the complete detriment of every other position on my team. It was also a keeper league and I didn't have any keepers, but the point being that there were a lot of guys already off the board before we even started. My initial thought was to get two of the following three guys no matter what the cost: Hanley Ramirez, David Wright, and Miguel Cabrera. Along with Albert Pujols and Ryan Braun, who were already being kept, these are the guys I see as the safest bets this year. I ended up getting Ramirez and Cabrera for $48 and $47 respectively. At that point I decided to be happy with having two of my top five guys and go conservative the rest of the way.
The problem with switching from aggressive to conservative in the middle of an auction is that you almost have to force yourself NOT to bid on at least the next few guys that come up. David Wright went for $45 right after I got Cabrera and technically I could've probably gotten him for $46 (although you never really know how bad someone wants a player until you push them). I could have probably afforded to spend that and then buy one really good starter and call it a day. But like I said I am happy with my entire team and something like that could have potentially screwed me up down the road.
A couple of very interesting WTF kind of things that happened in this draft:
Corey Hart went for $12, Nate McLouth went for $27. I actually like McLouth and I'm not about to sit here and say that he's definitively worse than Hart, but I think best-case scenario for McLouth is they both put up about the same numbers: 20/20 guys with close to 100 R's, and 75 RBI's, hit about .280 to .290. You would think that Hart must have either gone when everybody had money or when nobody had money, but he actually went about in the middle, when he was the best OF on the board, and McLouth went about 20 picks later.
Aramis Ramirez went for $31, A-Rod went for $30. This auction happened on Sunday, right when it was announced that A-Rod was going to have surgery, so it was really hard to project A-Rod at all. But I have to believe that the Ramirez owner could be more than a little peeved around June 1st when the A-Rod owner passes him in the standings.
Mariano Rivera went for $18, Chad Qualls went for $17. This one is actually pretty funny, but the lesson here is that if you are going to pay for a closer, do it early. Because the last closer available will draw a high price tag. It was as if two or three guys in unison realized that they didn't have any saves and that they really, really needed some.
A list of guys who went for more than market value simply because everyone seemed to really want them this year (other than McLouth, Qualls, and A-Ram):


Brian Roberts: $27

Joey Votto $23

Troy Tulowitzki $23
Rafael Furcal $28
Matt Cain $17
Zack Grienke $17
Johnny Peralta $15
And the opposite, guys who went on the cheap (other than Hart and A-Rod):


Dioner Navarro $2
Jarrod Saltalamachia $1
Mike Lowell $2
Milton Bradley $7
Kosuke Fukudome $2
Carlos Zambrano $11
Chris Ray $2
It's always interesting to see how an auction will go, and this one was no exception. All I can really say is I'm glad that I'm the one who bought Corey Hart for $12. I'll be wearing my sunglasses at night all the way to the championship.